---
View the digital premiere of the film WHEELZ OF LIFE above.
WHEELZ OF LIFE, the roller skating musical, highlights the journey of Bryan, a 20-year-old youth originally from Philadelphia who is accepted to Howard University. With limited time and income for tuition, he decides to turn to the streets and sells marijuana to raise the remaining funds. In the interim, he is shot and begins his soul's journey through portals in order to learn life lessons as keys to progress forward. Simultaneously his community reflects on their fond memories of Bryan and are reminded of his superb talent with roller skating. At the conclusion of Bryan's soul journey he is granted another chance at life and joins a reunion along with the skate community.
SANCHEL BROWN is a mother/performer/choreographer and Reiki practitioner originally from Baltimore. She obtained her BFA from Virginia Commonwealth University, and since then has continued her studies at L'Ecole De Sable in Senegal, West Africa, with Rhapsody James in Los Angeles, and Rhythm One Acting with Ozzie Jones. Her performance highlights include World of Dance Philadelphia, the Kimmel Center's 2018 Jazz Residency Program, Jumatatu Poe's Let 'Im Move You: This is a Formation, an apprenticeship with Urban Bush Women, Davido's Coming to America Tour, and Theatre Horizon's Barrymore-award winning Black Nativity. Her choreography highlights include Theatre Horizon's The Color Purple, (regional premiere, nominated for Outstanding Movement/Choreography) and Yale Drama's Dreamgirls. Recently, she has shifted her focus into her self-produced works, including her hit dance play Home To Homeland. Sanchel is the creator of an original AfroClub dance class fusing Baltimore House and West African dance forms. She also hosts weekly West African dance classes and Intuitive Yoga open to the community.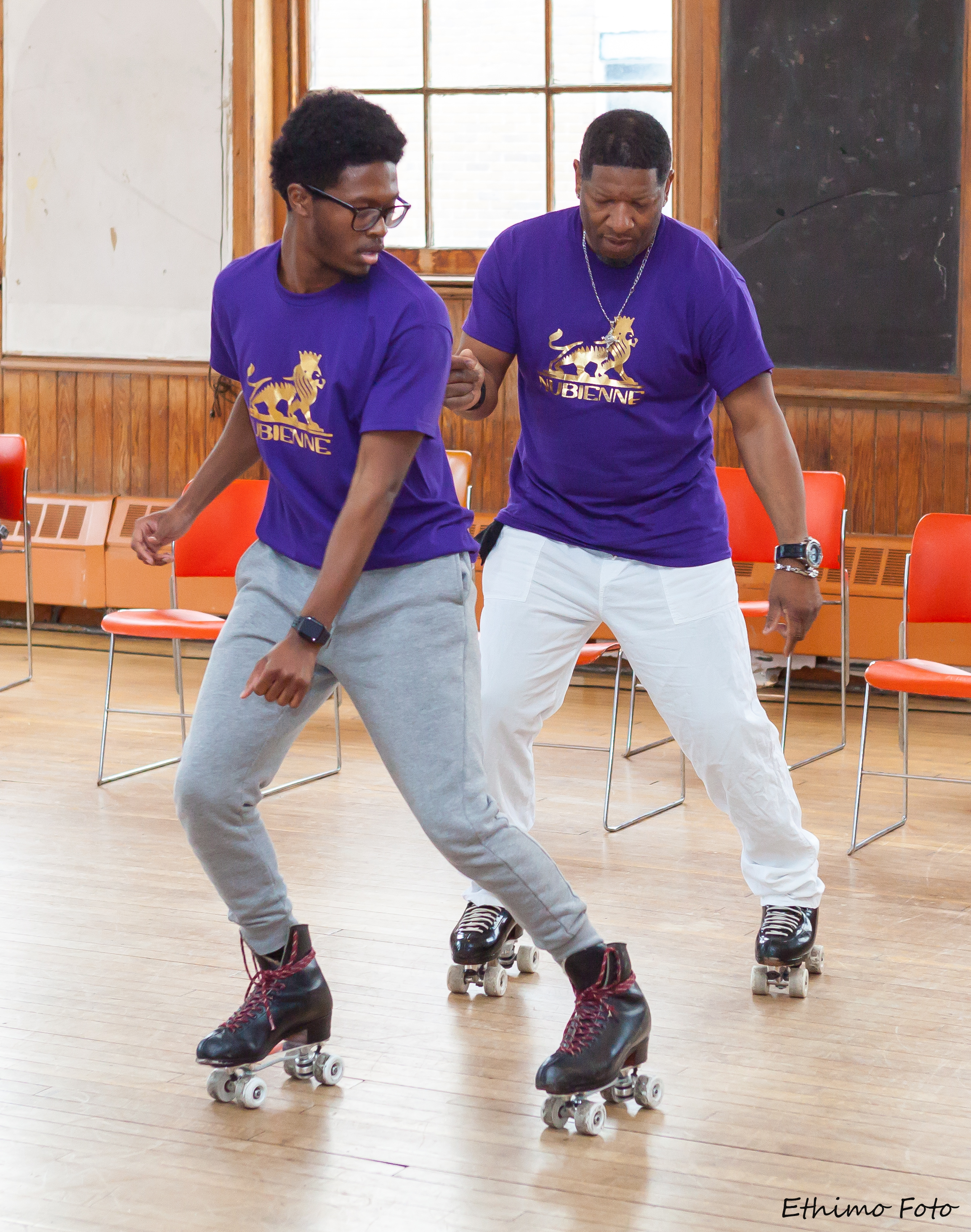 Photos: Courtesy Sanchel Brown