your optimism is not required

---
How can we dream about the future when it feels so heavy?
YOUR OPTIMISM IS NOT REQUIRED takes place at an intimate, outdoor performance site encircling a campfire. Guided by two performers, the audience comes to embody characters in the lives of Daughter and Dad: a biracial teenager and her white father on a camping trip confronting futures shaped by climate change.
Inspired by renowned Buddhist ecologist Joanna Macy's work Active Hope: How to Face the Mess We're in Without Going Crazy, OPTIMISM is an original piece of participatory theater from Team Sunshine that aims to move despair, anxiety, and hopelessness from immobilizing obstacles to animating forces of human connection.
*On Thursday, June 23, the performance will be preceded by a
mural dedication event
at The Village of Arts and Humanities.
TEAM SUNSHINE PERFORMANCE CORPORATION is a Philadelphia-based company of theater and dance creators looking for something unique, passionate, dark, and hilarious from contemporary American live performance. Formed in 2010, Team Sunshine has created multiple shows and experiences through its own brand of collaborative play-making and writing. Team Sunshine is committed to exploring unique ideas in art, entertainment, and sustainable careers for its collaborators.
YOUR OPTIMISM IS NOT REQUIRED is Co-Presented in partnership with
The Village of Arts and Humanities
.
The Village of Arts and Humanities is a 36-year-old arts and community development organization rooted in Philadelphia's deeply disinvested Fairhill-Hartranft neighborhood. The Village's mission is to support artists and Black community residents to imagine, design, and build a more just and equitable society.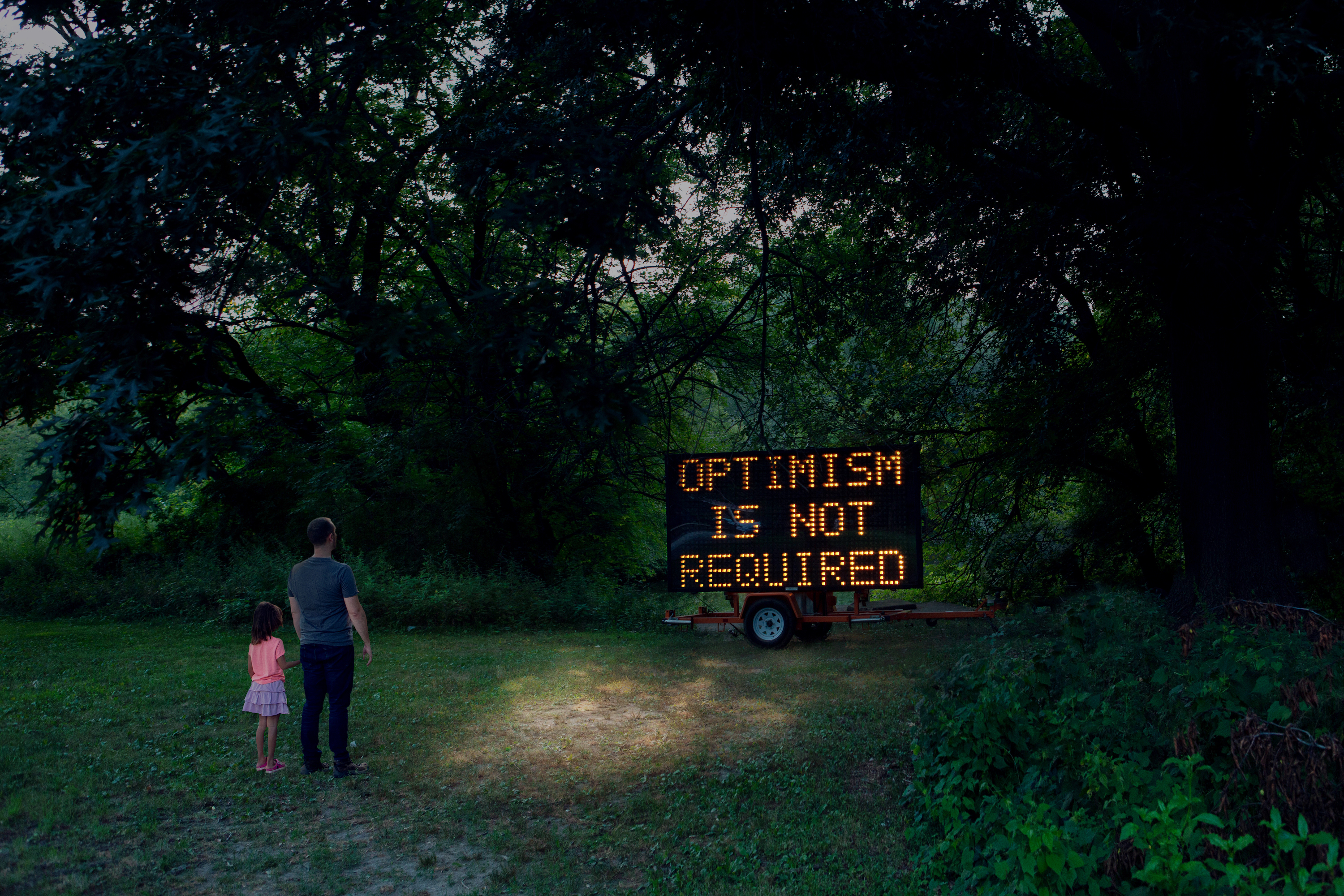 Photos: Kate Raines